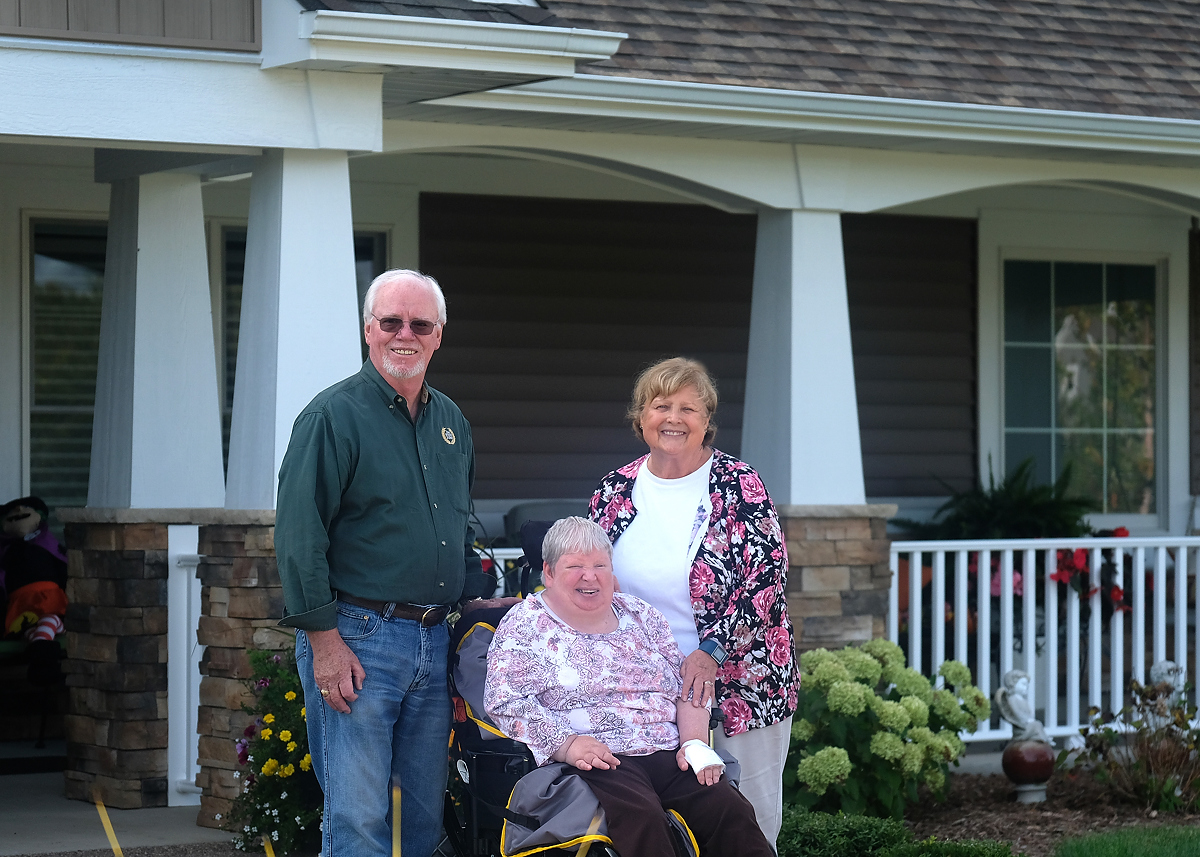 The Universal Design philosophy behind the home Rosalie and Jim Kesseler, standing, share with their daughter, Cindy Kesseler, seated, makes independent living possible for the elderly and those with special needs. Read more about the Kesseler family here.


Cobblestone Homes Make it Possible to Age in Place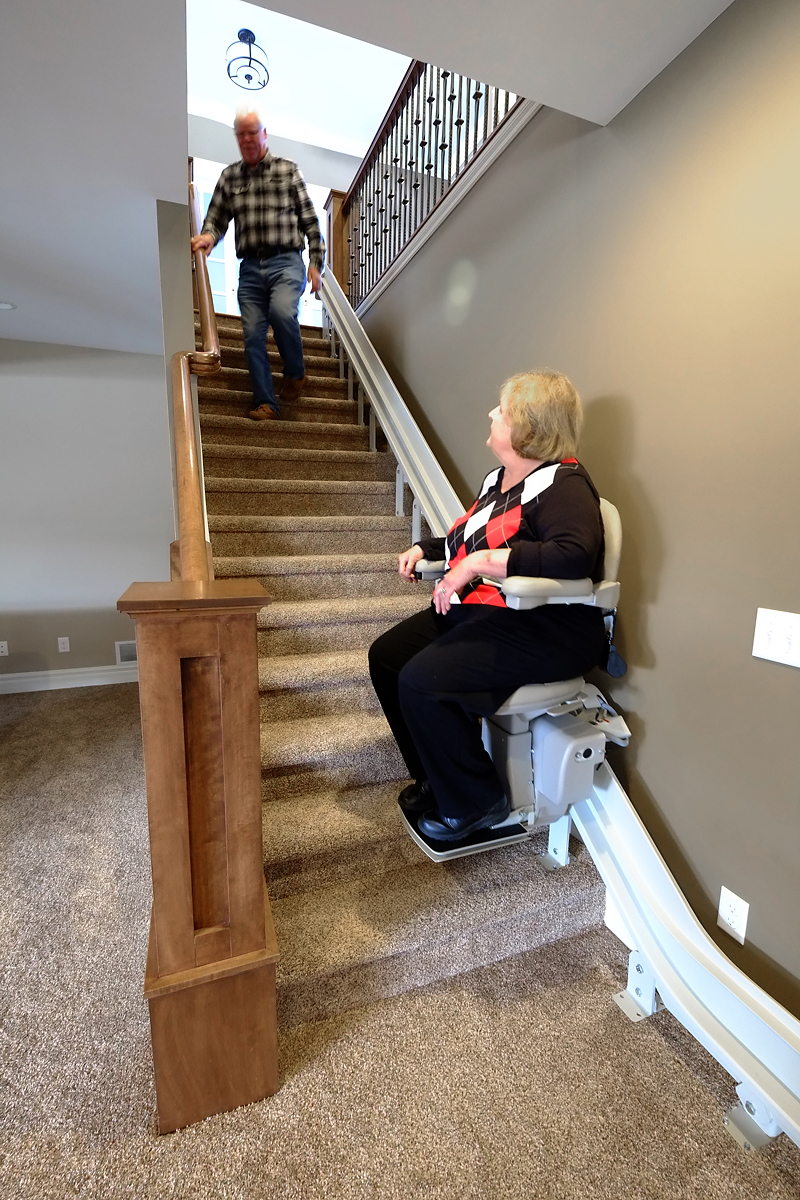 Design and build your home with the future in mind and, suddenly, aging in place becomes a realistic option. Aging in place is a goal for two-thirds of people 45 and older, according to a 2015 AARP national survey. By the time we're 90 years old, aging in place is an almost universal goal.
Once upon a time, that wasn't possible for most Americans. Front porch steps, narrow hallways, basement laundry rooms, second-floor bedrooms, small bathrooms and more grew into insurmountable obstacles as agility faded. People had little choice but to move into senior housing, assisted living facilities and nursing homes. Families with special needs sacrificed the appearance of their homes to make them accessible for everyone.
At Cobblestone Homes, we want to change that, one home at a time. We can incorporate something called Universal Design into any of our homes. Universal Design is subtle, but it makes our homes work for every stage in our lives.
Walk into a home that incorporates these principles and you probably won't notice anything unusual.  Look closer, though.
The halls stretch wide enough to accommodate a wheelchair. Zero clearance entries mean the garage exists on the same level as the home and no thresholds mark the division between rooms. Spacious bathrooms allow a person to transfer from a wheelchair to a toilet. The shower floor melds right into the bathroom floor, enabling a wheelchair to smoothly roll across the floor and into the stall. Everywhere, easy-to-clean hard surface floors pave the way for walkers, wheelchairs and canes.
For increased safety, a remote control device locks doors and windows. Cameras connected to the internet let families see and speak to loved ones and caregivers. A back-up generator ensures that all electrical devices continue to function, no matter what the weather delivers.
Universal design makes sense for all families and for all homes. Call Cobblestone today to talk about what we can help ensure that your home always works for your family, no matter what the future brings.

Read more about the Kesseler family.